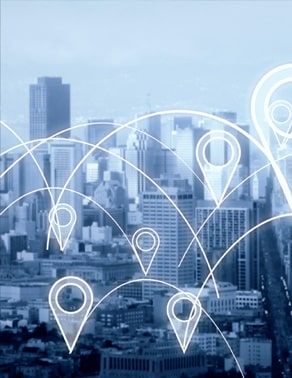 Go one step ahead your competitors
The Power To Transform The World
Maintaining your competitive advantage with advanced processes and tech- nologies to help you serve your customers better
IOT Tools & Technologies
We design, develop and deploy IoT apps to specific needs of your business with versatile technologies such as Bluetooth, NFC and iBeacon.
Functional Across Different Verticals
We help bridge the gap between the physical and the digital world to deliver breakthrough outcomes in different businesses that include Healthcare, Retail, Finance, Manufacturing & more to come.
Partner with Geneous Advisors
Using an industry-accepted agile methodology helps us deliver quality software within predictable schedule and transparency.
Capture millions of data, analyze in milliseconds
Drive down operating costs
Improve staff productivity
Build data assets
Increase customer satisfaction & revenue
Gain intelligence with data-driven decision making & actions
Enable accuracy, safety and compliance
750+
Happy Clients
800+
Successfull Projects
150+
Highly Professionals

25+
Years of Experience